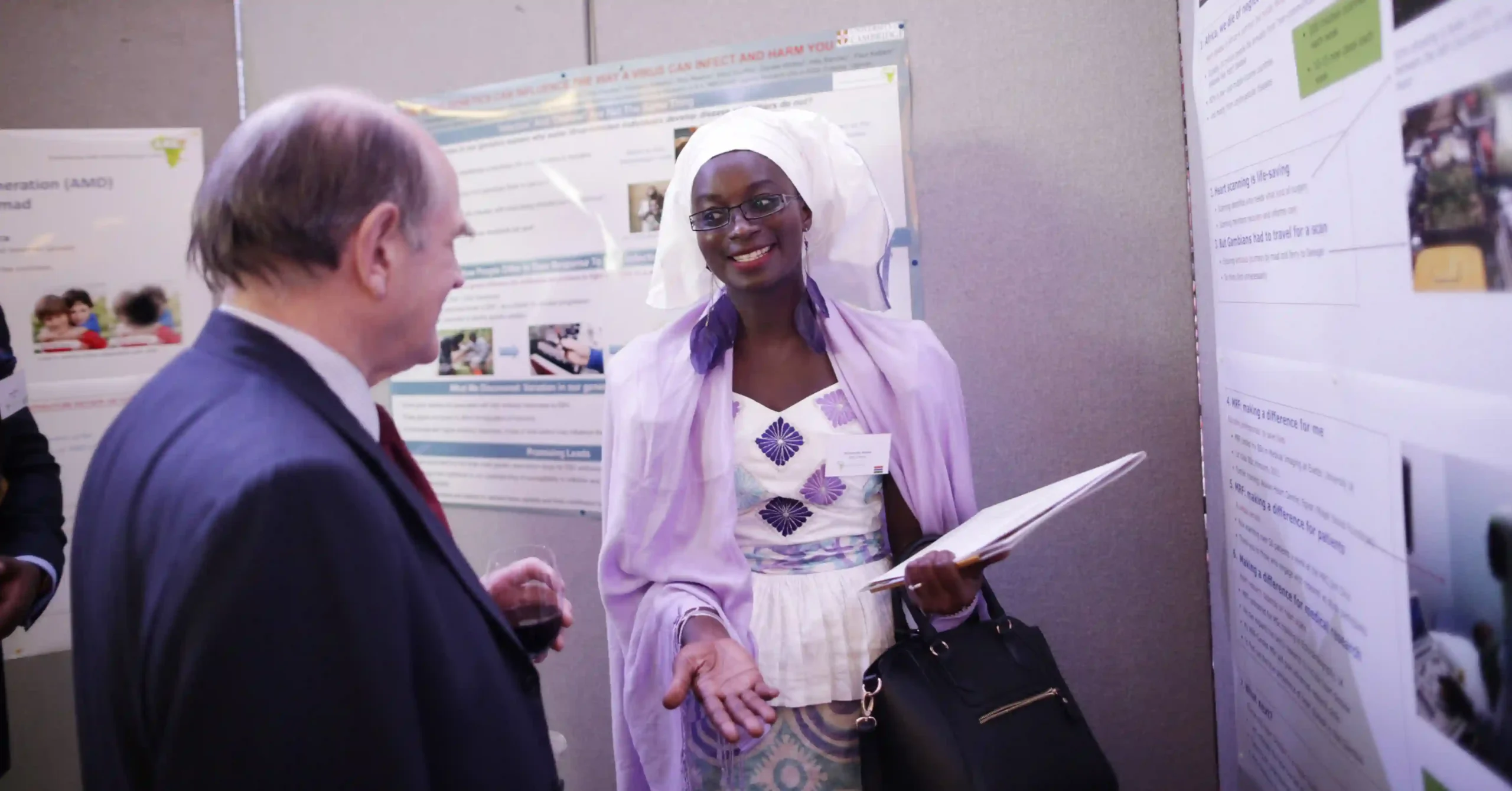 Information for researchers
Winning competitive research grants, fellowships and awards is one of the most vital skills in research. We work to strengthen the health research capacity of scientists in Africa by providing the knowledge required to win competitive funding from regional, national and international funders.  
Our Grant Writing programme is offered to scientists or biomedical/health researchers at a time in their research career where they are actively seeking independent funding. After taking part in an AREF programme, our researchers collectively have gone on to win more than £10 million in funding.  
Our programmes are facilitated by world-class research experts and experienced research managers, all with vast experience in writing successful grants, serving on or managing grant review panels, and cultivating research leaders.
This fully online programme will be held over eight 3-hour sessions during the weeks of 23rd May 2022 and 11th July 2022. There is a six-week break in between the two sessions, where you will be expected to write a mini proposal. 
This is an intensive programme that is designed to produce tangible progress towards a grant proposal by the end of the workshop series. Your commitment to the entire series and to the additional work outside of sessions will be necessary to achieve these outcomes. 
To fully benefit from this programme you will be at a stage in your research career where you are actively seeking independent funding, and perhaps have won smaller grants, but have yet to secure that big grant necessary to support your research independence. 
What to expect from the programme
Developing and expressing your unique research niche

 

Formulating your compelling research question

 

Understanding funders' requirements

 

Writing in plain English

 

Writing the different sections of a proposal

 

Key parts of a typical Case for Support and Project Description

 

Planning your proposal project plan and budget

 

Principles of managing your collaboration and team

 

Understanding and practising peer review

 
Our expectations of participants
You must: 
Commit to all online sessions for the full duration of each session. These sessions are interactive and will require your active participation.

 

Commit approximately an additional hour to prepare for each session through reading and pre-work assignments and reflections.

 

Dedicate significant time during the five-week period in between sessions to draft your research proposal, which will then be used in the final three sessions.

 

Have access to good bandwidth and a computer or laptop that is set up to use the Zoom platform. (Your IT department may control your ability to use certain online platforms.)

 

Be able to use a smart phone simultaneously with the Zoom platform.

 
Eligibility
To be eligible, you need to provide evidence that: 
You are a citizen of a country in Africa

 

You are in the early stages of your research career, having completed your research education

 


EITHER

 

you have been awarded a research doctorate (PhD/DPhil/MD) from a recognised academic institution normally within the previous 6 years (ie awarded on or after 1 January 2015);

 

OR you have a medical/clinical qualification PLUS a research-relevant Masters degree, both awarded normally within the previous 6 years (ie awarded on or after 1 January 2015).

 

AND you are currently employed in Africa by a recognised university and/or specialist research institution.

 

You have not participated already in equivalent proposal development or grant-writing training.

 

A significant part of your current employee role is to develop and conduct health research.

 

You do not already have a significant portfolio of international research grants (Combined value of £250,000 or more).

 
Capacity to benefit
Your application will be assessed in terms of your capacity to benefit from the training, using the following kinds of evidence: 
Your research experience, outputs and other achievements as an emerging researcher to date.

 

How you will use the training to achieve your personal vision for your development as a scientist who can address key health challenges important to  Africa.

 

How you will cascade and pass on the knowledge and skills you gain from the programme.

 

Practical support committed by your sponsor(s) or mentor(s).

 

An adequate command of written and spoken English.

 
Find out what our participants have said about the programme.