We empower talented emerging African health researchers to solve challenges that will save lives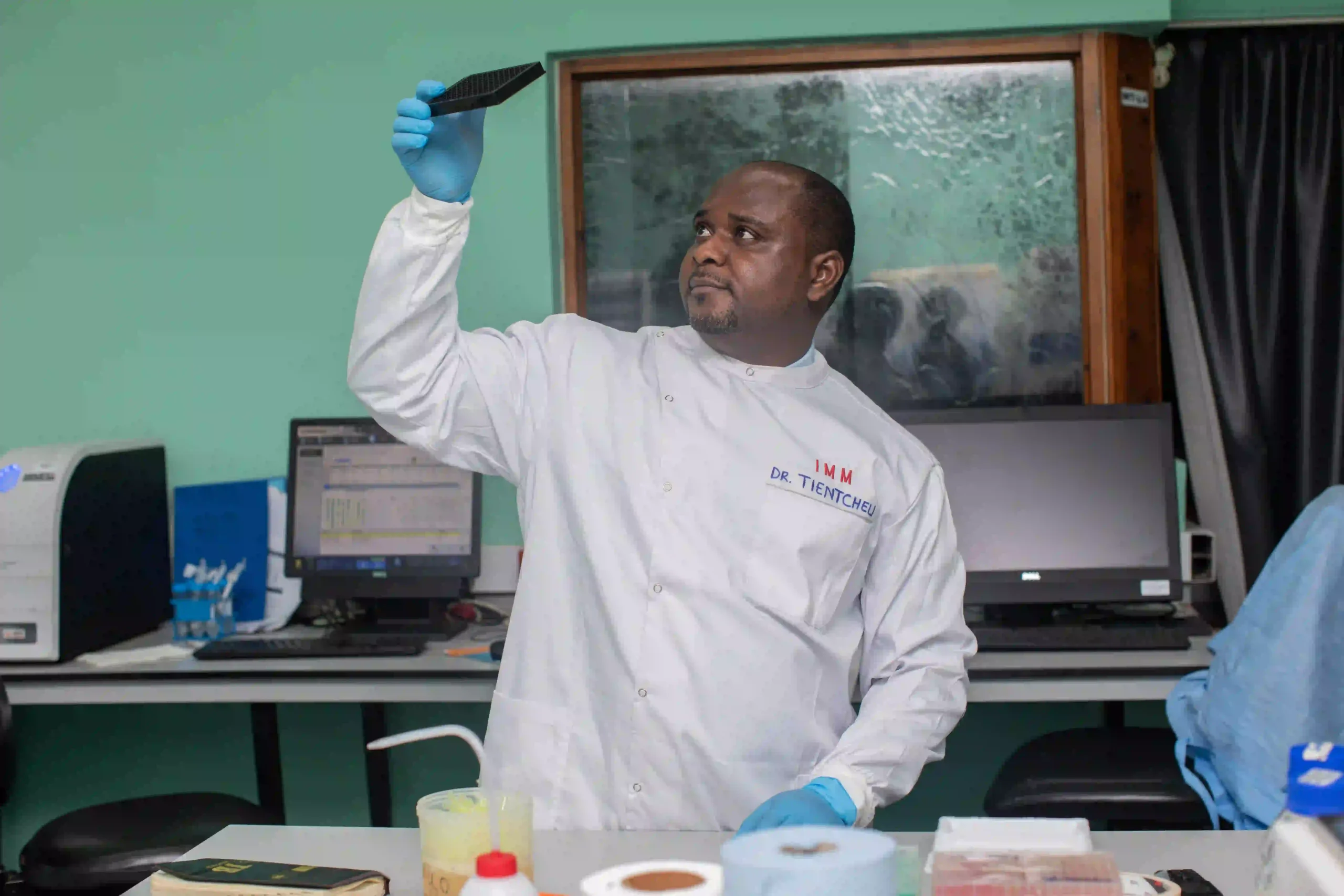 We work with the most promising early-career researchers who require access to opportunities to boost their careers. We support research communities in Africa and encourage them to build their networks and partner with international research institutes.  
Africa Research Excellence Fund was founded in 2015 to improve the quality and impact of health research in Africa.  We nurture research talent in Africa by investing in technical and leadership skills and training. 
AREF was founded by Professor Sir Tumani Corrah, supported by the Medical Research Foundation 
Our work aims to build an inspired, committed, and talented community of researchers in Africa leading world-class research and participating equitably in international research endeavours for health and wellbeing. 
Professor Sir Tumani Corrah
Our mission is to nurture, mentor and support a community of researchers across Africa to become research experts and leaders, capable of tackling African and global health challenges. 
AREF's ambitions are rooted in the strong conviction that Africa's health research agenda and priorities should be defined by Africans, in partnership with leading researchers across the world. 
Improve opportunities for and build capacity of early-career researchers
Our training and fellowship programmes address key research and leadership issues that impact emerging research leadership in Africa, building skills so that early career researchers can excel in their research careers in Africa. 
Equitable and Inclusive Research Ecosystems
We cultivate an enabling research ecosystem by promoting institutional projects with our partners. 
Build Dynamic Research Communities That Collaborate
We provide ongoing professional development support to our Alumni, including mentoring, networking, resource mobilization training and sharing of best practices.  
Brand and Profile
We value the important relationship with our stakeholders in the funding ecosystem, and work towards increasing our influence and base in Africa and globally. 
People Oriented
We focus on people-oriented capacity development by supporting the breadth and diversity of skilled individuals required to conduct the best science health research.
Nurture Emerging Talent
Our primary strength is our unswerving commitment to nurturing emerging African researchers in the early stages of their careers.
Equity and Inclusivity
We seek equity and inclusivity in the global research agenda through positive action initiatives that increase participation of African researchers.
Partnerships
Our researchers are at the heart of our partnerships, where we collaborate to leverage continental research and innovation capabilities.
Our strategy resulted from the development of a Theory of Change in which we articulated the problems facing African researchers and tailored programmes to equip them to navigate the complexities of competitive funding systems. This enables them to contribute to ground-breaking scientific research whilst developing a collective 'critical mass' among research institutions. 
We identified a fundamental problem: that emerging African researchers lack the specialist research capabilities and transferable skills, networks and mentorship essential to winning competitive funding for their research and progressing towards leadership. The problem exists at individual, institutional, societal and economic levels.