We are delighted to announce that Dr Pauline Bakibinga and Professor Salome Tumishang Maswime are the two winners of the 2022 Tumani Corrah Prize for Excellence.
The inaugural prize celebrates their outstanding achievements and impact as a result of their participation in our programmes and workshops in 2016/17.
The prize has been made possible by generous donations given in honour of Professor Sir Tumani Corrah, recognising his immense contribution to the development of health research and as a mentor and benefactor to many aspiring clinicians and scientists, particularly in The Gambia and West Africa.
Professor Sir Corrah said: "These two outstanding winners, from a highly competitive group of AREF Fellows, showcase the quality of emerging health researchers in Africa."

"By providing stepping-stones to success, AREF is ensuring that talented young African scientists are recipients of competitive international and national research funding, publishing their research findings in peer reviewed journals, gaining promotions in their institutions, and staying in Africa. These are the future leaders of health research who will define the continent's health research agenda and priorities and AREF is proud to be associated with them."
On selecting the winners, Chair of the Prize Panel Pauline Mullin, said: "The most significant challenge the judges faced was selecting just one winner for each year. There were many excellent applications, and on behalf of AREF I would like to congratulate everyone who took part on their achievements and their contributions to health research."
Dr Pauline Bakibinga (Late)
Since attending an AREF Grant Writing Workshop in 2016, Dr Bakibinga has been awarded over £6 million in research grants for projects focusing on strengthening health systems for the urban poor, rural and remote residents in Kenya, Uganda, Tanzania, Nigeria, Pakistan and Bangladesh.
She is currently an Associate Research Scientist at the African Population and Health Research Centre (APHRC) with a passion for health systems research, focusing on community and policy engagements and digital health technologies to effect change in the health of underserved population groups.
She has contributed to 33 research publications, most recently in BMJ Global Health, and is Associate Editor at International Health journal for the Royal Society of Tropical Medicine and Hygiene. She is a mentor and academic supervisor, sharing her experiences and knowledge with her institution and beyond.
On receiving this award, Dr Bakibinga said: "When I joined the inaugural AREF Grant Writing Workshop, I had never won a grant either as lead or co-investigator. Attending the workshop boosted my confidence and has enabled me to join other researchers in identifying solutions to Africa's pressing problems."
"AREF showed me the value of networking to establish winning partnerships and I have been able to cultivate and nurture relationships with senior researchers in Europe and across Africa. With the lessons I learned, I especially encourage young women to join research because we need more female voices in addressing world problems."
Professor Salome Tumishang Maswime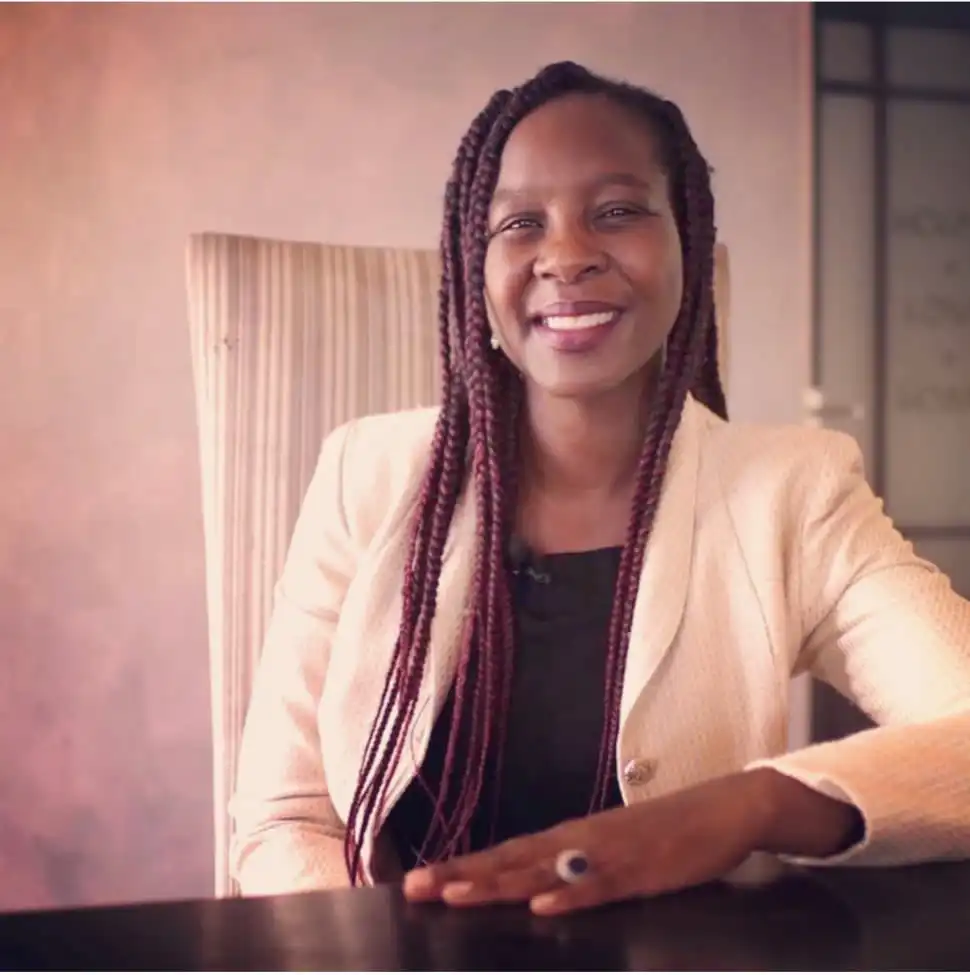 At the time of attending an AREF Grant Writing Workshop in 2017, Professor Maswime was a lecturer in the Department of Obstetrics and Gynaecology at the University of the Witwatersrand with a drive to become a leader and expert in her field.
Since the course, she has become a Full Professor and Head of the Global Surgery Division at the University of Cape Town, receiving numerous awards for her maternal health research – including one of the 20 Young Shapers of the Future in Health and Medicine by Encyclopaedia Britannica in 2021. She also oversees the Global Surgery Research Fellowship Programme with 29 postgraduate students.
She has received grants from the Discovery Foundation, South African Medical Research Council and the National Institutes of Health for her research, which has highlighted the inequities in maternal, perinatal and surgical outcomes in Africa.
Professor Maswime said: "At the time of attending the course, I knew that I wanted to become a clinician scientist, but I didn't know how to pursue this career path. AREF brought other early career researchers who were facing similar challenges as me, and experienced researchers who inspired us and gave us practical skills on how to develop grants, but more importantly a well-defined research career plan."
"I feel the workshop propelled me to take bold steps to developing my research career, giving me the skills needed to start applying for research grants, to collaborate and to network."
We wish both of our awardees and all AREF alumni success in their future career endeavours.
The Prize will re-open for 2018 alumni in 2023.